4x630kVA - Fibernet MK successfuly participated in biggest greenfield investment in Macedonia
Monday, 19 May 2014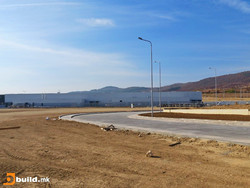 Draxlmaier construction site in Kavadarci Macedonia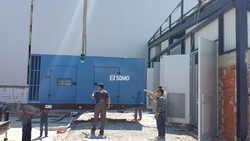 630kVA generating set for Draxlmaier Kavadarci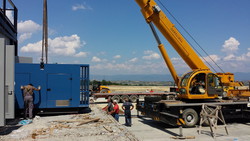 630kVA generating set for Draxlmaier Kavadarci
Fibernet MK successfully finalized supply and installation of 4x630kVA diesel generating sets as back-up power, for German car accessories manufacturer Drexlmaier who produce for most prestigious German car manufacturers.

Draxlmaier built in Kavadarci new factory, for "just in time" and "just in sequence" production of cables harness for Mercedes Benz C class. More than 60.000m2 of new production space and more than 4.000 employees, this factory is for sure one of the leading Greenfield investments in the country.

"Customer selected our company among 20 possible bidders, some from Macedonia and rest from surrounding countries. We got the job due to high and proven quality of offered equipment and professional aftersales service capability of our Fibernet MK team" stated Mr.Maksim Ilievski, sales manager in Fibernet MK. Project was highly demanding in logistics with short delivery time requested. Project was successfully finalized on time and we received one of most prestigious references in the region.